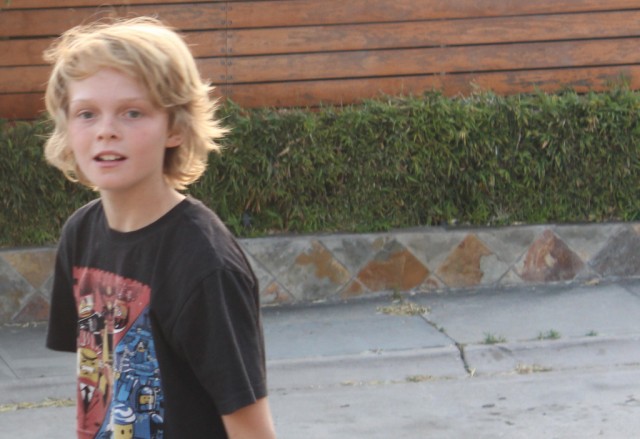 "a portrait of my children, once a week, every week, in 2014"
Emet: A constant state of motion.
Jade: Smile for the camera.
Roux: Fresh from a nap.
I've always had a kind of love/hate relationship with this holiday, if it's even really a holiday, I'm still not sure? For starters, my own mother and I have a long history of tragic encounters as I always fell short of her expectations surrounding Mother's Day. Then, five years ago, I made the decision to end my marriage to the father of my two older children, the inciting incident involving Mother's Day plans that had gone awry. Of course, this particular infraction was the last in a long string of similar disappointments, but nonetheless, making such a choice cast a certain kind of damper on the day meant for honoring my role as a mother.
Each year since, Mother's Day has found me in an unsettled place. Whether I was just starting a new job, struggling to make a strange city feel like home, or battling with plain old anxiety, it seems this day has always brought with it some sort of challenge.
Today started about as unpleasantly as possible, with a crying baby after a rather restless night, followed shortly by a sibling squabble that erupted into full on hysterics. And this was all before I'd even had any coffee! I declared our family unfit for any sort of outing, and set us all to work on various chores instead. Somewhere between the third load of laundry and moving furniture in the dining room, I realized how far five years has brought me.
Never in a million years could I have conceived of the journey that began the morning I chose divorce over despair. Yet here I am, older, wiser, happier, more grateful, more fulfilled, and more inspired than ever before. Sure, I didn't get breakfast in bed, or even a day without my kids fighting, but this Mother's Day was spent with the family I have always wanted caring for the house I have always dreamed of, and it was perfect. I even took photos!
Little by little, our living space is transforming into a reflection of our family and our lifestyle. It's been five years since I've lived in a place that I truly moved into, with photos in frames and art on the walls, and with help from each member of this sweet family of mine, our house is starting to really feel like our home.
Happy Mother's Day, indeed.