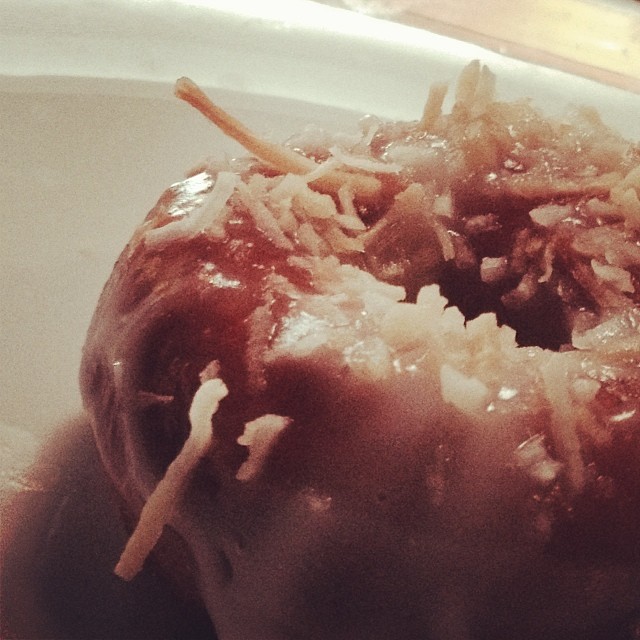 courtesy of my favorite instagram account
Today, we celebrated 35 years of Mister Babe Elliott Baker, the most lovely human of all.
Actually, the celebration started Friday, with a leisurely date night. Just the two of us, we enjoyed an incredible meal, found this great jacket for the birthday boy, and caught a very late showing of Wolf of Wall Street. Even though I slept for more than two of the three hour film, it was our first trip to the movie theatre since 2012 and I loved every second of it. Plus, I'd already seen it (I'd like the thank the Academy for that one) so a nap on the lap of my love was pretty much perfection.
In spite of yesterday's royal SNAFU, we managed to get ourselves good and ready to have this baby by finally ordering all the supplies for the home birth. The nesting hormones have kicked in at full throttle, and I'd have reorganized my entire house if it weren't for this foot of mine. Why oh why did I have to break my foot? I'm still searching for the lesson in this one, though I have my theories.
We had intended to go to the museum today, but learned last minute that it is closed this week for installation! Instead, we spent the day having spontaneous adventures that included donuts for brunch, and you just can't go wrong when your day starts with donuts, am I right? The kids and I made sure the guest of honor felt positively spoiled, and I mean, I couldn't have had a better time if it were my own birthday. Which is convenient, seeing as today is my half-birthday.
Isn't that cute?