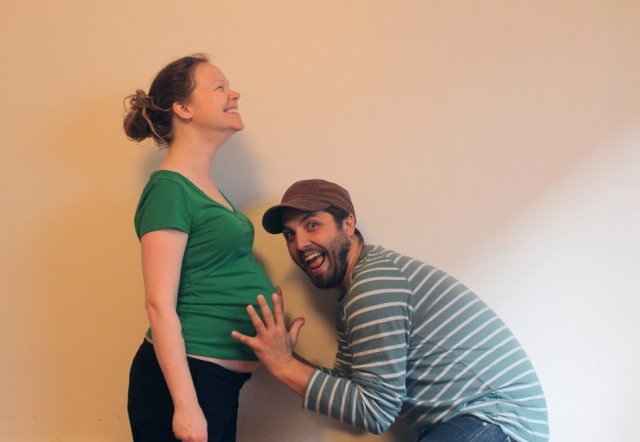 Maternity Leave, how I love you so!
After getting the kids off to school this morning, I climbed back into bed and stayed there until almost 11 AM. That is what I'm talking about! Also, I haven't stopped eating since I last saw my midwives, and I'm fairly certain the baby and I have both made fighting weight. I've not quite reached maximum discomfort yet, though, so I know there's still room to grow. Which of course is crazy, because look at that enormous belly!
The rest of this week will be spent completing a long list of home projects, things like hanging curtains and rearranging our cabinet space, as well as the first few loads of tiny clothes and diapers. I will be cloth diapering this baby, a first for me, and am pretty excited about these soft little newborn nappies that I've started to collect.
These are the days. Being relieved of my responsibilities at school allows me to fully immerse myself in my family during this precious time, and I'm so grateful to be able to have these last few weeks together as we continue to prepare our home and our hearts for the highly anticipated arrival of our new little person.
I still can't believe that we're having a baby next month!